Welcome
Back to Basics is the teaching and preaching ministry of Pastor Brian Brodersen. Back to Basics provides practical biblical principles for daily living found in the Word of God. On this website, you will find a collection of teachings, books, videos, and other valuable resources that will encourage your walk with the Lord.
Partner with Back to Basics
For the month of December, Back to Basics Radio is offering a book titled, Is Christmas Unbelievable?, by Rebecca McLaughlin.
Many people assume that the story of the baby in the manger at Bethlehem is just another made-up fantasy for kids. In this concise book, respected apologist Rebecca McLaughlin outlines the evidence that Jesus was a real person, explaining the reliability of the Bibles accounts of his life and why believing in a virgin birth is not as ridiculous as it might sound.
This book shows that there is a rational basis for the belief that the world's most famous story is fact, not fantasy and how those events in history can infuse our lives today with meaning and joy.
The book, Is Christmas Unbelievable is our gift to thank you for your donation to Back to Basics
And when you give a gift to Back to Basics, and you would like for us to send you the PROMO book please email us at CONTACT@BACKTOBASICSRADIO.COM with your address and we'll send you this book as our way to say thank you. We do appreciate your generous support to this ministry.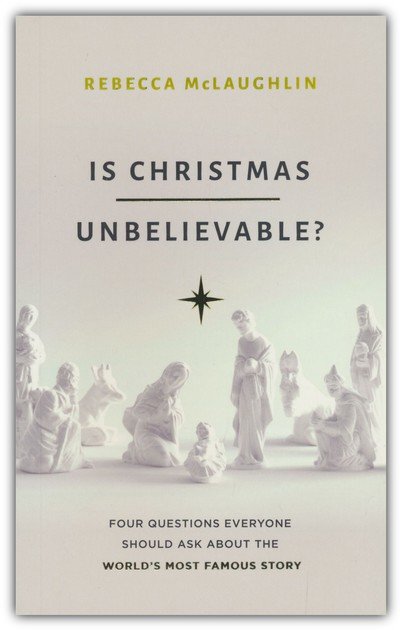 Message
Devotional
The Resurrection of Jesus: Changed Lives
August 31, 2020
The final proof that convinces me of Jesus' resurrection is the tens of millions of lives that have been transformed throughout history by encountering the resurrected Christ. There is no explanation for this transformation apart from Jesus being alive. Some might argue that Christianity isn't the only religion that produces change in people's lives, and […]