Welcome
Back to Basics is the teaching and preaching ministry of Pastor Brian Brodersen. Back to Basics provides practical biblical principles for daily living found in the Word of God. On this website, you will find a collection of teachings, books, videos, and other valuable resources that will encourage your walk with the Lord.
Partner with Back to Basics
Doctrine For Difficult Days: Important Theology Made Simple by Dr. J. Vernon McGee
Do you desire a greater understanding of the Word of God? Do you want your life to reflect that understanding? Then this comprehensive, easy-to-use guide will help you explore biblical doctrine while explaining complex theology in everyday language.
Dr. J. Vernon McGee was a beloved and brilliant Bible scholar, but his down-home, straightforward teachings on the essential doctrines of the Christian faith are simple to understand, uncompromising, and timely, especially given the world we live in today.
This month, Back to Basics Radio will send you Doctrine For Difficult Days as our gift of appreciation for your generosity. Request a copy for yourself or for someone you know who would benefit from understanding how the Bible applies to their daily circumstances.
Once your donation is processed, kindly email your mailing address to contact@backtobasicsradio.com, and we will send you the monthly promo. Thank you for your continued support.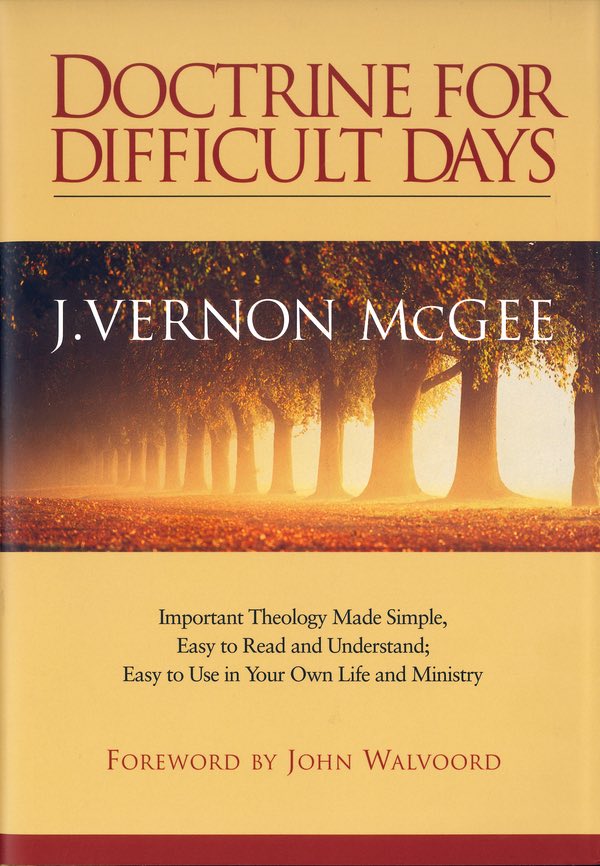 Message
Devotional
The Miracles of Christ
May 25, 2020
As we continue our look at the uniqueness of Jesus, we come to the subject of miracles. Jesus was unique in His display of miraculous power. Others have displayed miraculous power— Moses, for example, and some of the Hebrew prophets—but they were only instruments through whom God was working. Jesus, on the other hand, performed […]