Welcome
Back to Basics is the teaching and preaching ministry of Pastor Brian Brodersen. Back to Basics provides practical biblical principles for daily living found in the Word of God. On this website, you will find a collection of teachings, books, videos, and other valuable resources that will encourage your walk with the Lord.
Partner with Back to Basics
July 2018:
Answering Jihad: A Better Way Forward by Nabeel Qureshi
What is jihad and how are we to understand it in relation to our Muslim neighbors? Why is there such a surge of Islamist terrorism in the world today? And how do we as Christians respond?
Best selling author, a former Muslim, and thirty-four-year-old recently deceased, Nabeel Qureshi, carefully and compassionately explains from a Christian perspective the details of jihad and other related topics. He brings clarity and grace into the midst of the confusion, anger, and misinformation about Islam. Because he came from an Islamic background, he understands the Jihad mentality while presenting a better way. He has an excellent approach to the theological issues and the differences between Islam and the Christian faith. We highly recommend this well-written, easy-to-read, book.
During the month of July, as our gift of thanks for your generous partnership with the Back to Basics radio ministry, we will send you Answering Jihad by Nabeel Qureshi. Request your copy today.
Request your copy today by sending us an email on this link contact@backtobasicsradio.com after you have processed your donation.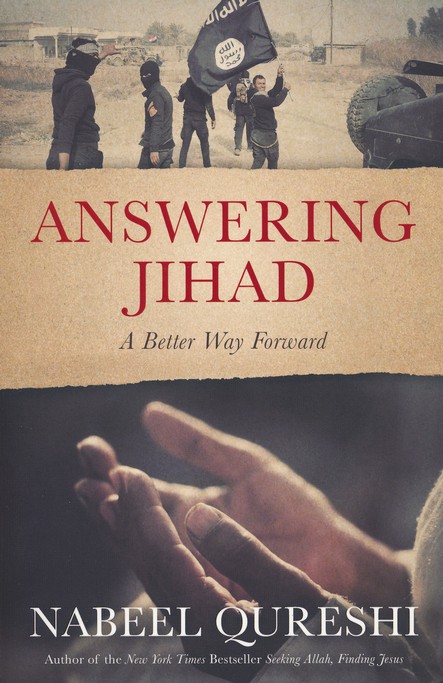 Message
Devotional
The Privilege of the Child of God
July 19, 2018
Our Father in heaven, hallowed be Your name. Your kingdom come. Your will be done on earth as it is in heaven. Give us this day our daily bread. And forgive us our debts, as we forgive our debtors. And do not lead us into temptation, but deliver us from the evil one. For Yours is the kingdom and the power and […]