Welcome
Back to Basics is the teaching and preaching ministry of Pastor Brian Brodersen. Back to Basics provides practical biblical principles for daily living found in the Word of God. On this website, you will find a collection of teachings, books, videos, and other valuable resources that will encourage your walk with the Lord.
Partner with Back to Basics
B2B October 2018 Promo
Partner with Back to Basics
Is God Anti-Gay? By Sam Allberry
Sam Allberry, an apologist and writer for Ravi Zacharias International Ministries, is both an informed and compassionate writer about this topic because he knows by experience what it is to be same-sex attracted. But he is a committed follower of Christ dedicated to living biblically. Within these pages, you will read God's views on homosexuality and learn how to minister to those involved in the gay lifestyle.
Is God Anti-Gay is a book to read and to give away, and it is October's gift for your donation of any size to Back to Basics Radio. Email contact@backtobasicsradio.com after your donation has processed, and we will send out your copy immediately. Thank you for your continued support.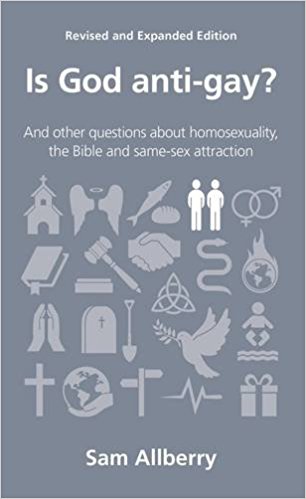 Message
Devotional
The Authority of Jesus
October 22, 2018
And so it was, when Jesus had ended these sayings, that the people were astonished at His teaching, for He taught them as one having authority, and not as the scribes. Matthew 7:28–29 We have seen over and over again throughout the Sermon on the Mount how Jesus called His followers to a life distinctly […]