Welcome
Back to Basics is the teaching and preaching ministry of Pastor Brian Brodersen. Back to Basics provides practical biblical principles for daily living found in the Word of God. On this website, you will find a collection of teachings, books, videos, and other valuable resources that will encourage your walk with the Lord.
Partner with Back to Basics
The Little Woman: An Autobiography by Gladys Aylward
Hudson Taylor: An Autobiography by J. Hudson Taylor
George Muller: A Biography by Basil Miller
British domestic, Gladys Aylward was considered too poor and too dumb to learn Chinese. Was her conviction an impossible dream? NO! God called her and she went! Laugh with her and be inspired by her as you see that with God all things are possible.
Hudson Taylor's testimony will rev up your faith as you read about a man whose influence in China is still felt today as millions of Christians look back in their history and consider Taylor as being sent to them by God.
Because George Muller put his complete trust in God, he was able to care for and educate thousands of orphans in England. His love of daily Bible reading and prayer caused him to be known as one of the greatest prayer warriors of the past century.
For the month of April, as our way of saying thank you for your generous support of our ministry, Back to Basics Radio will send you one of the three biographies The Little Woman, Hudson Taylor, or George Muller. Request your particular copy today!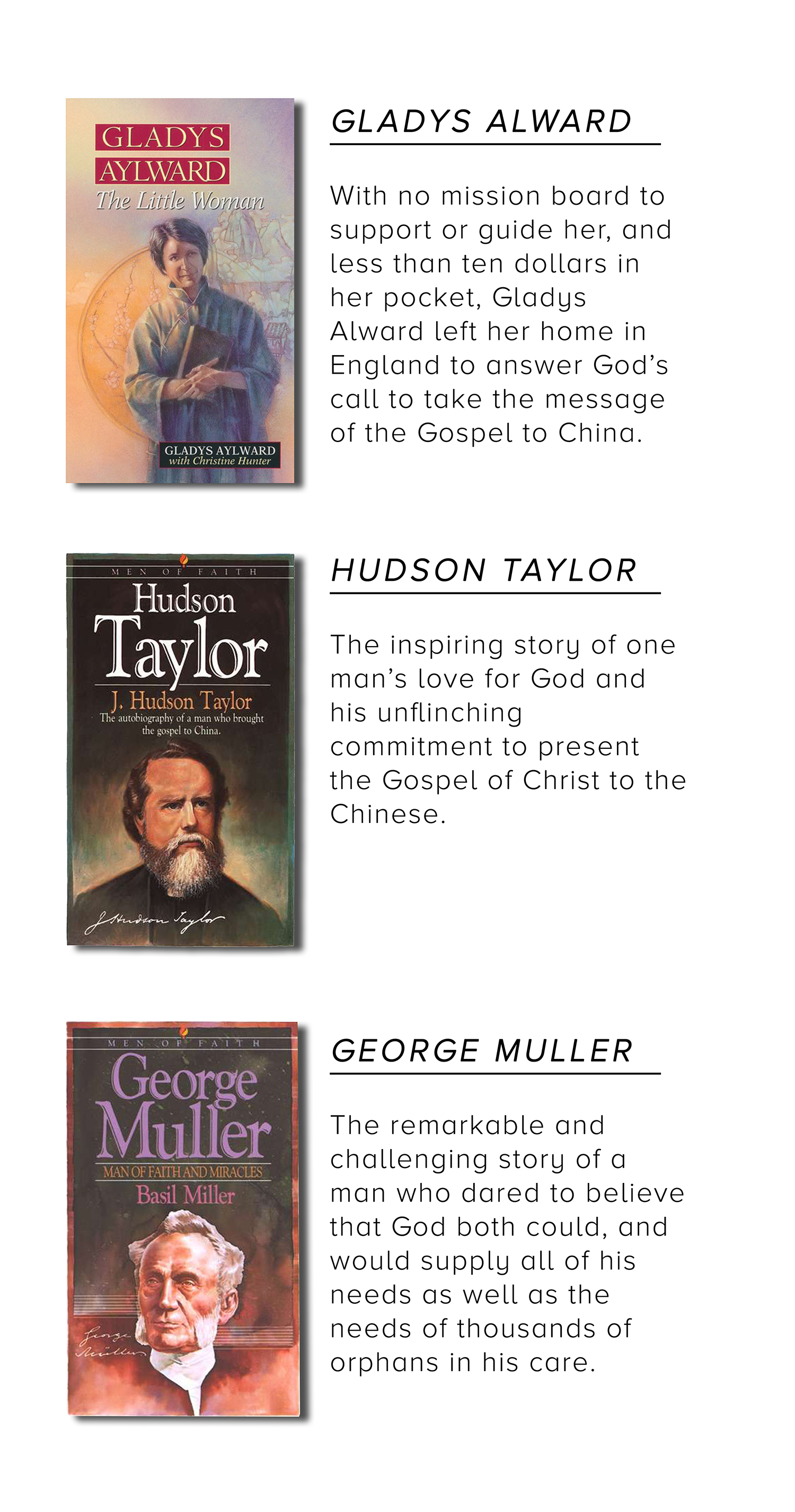 Message
Devotional
Rejoicing in Suffering
April 23, 2018
Rejoice and be exceedingly glad, for great is your reward in heaven, for so they persecuted the prophets who were before you. Matthew 5:12 Not too many people get excited at the thought of suffering. But the apostles counted it a privilege to suffer shame for Christ's sake. When they were beaten, they did exactly […]