Welcome
Back to Basics is the teaching and preaching ministry of Pastor Brian Brodersen. Back to Basics provides practical biblical principles for daily living found in the Word of God. On this website, you will find a collection of teachings, books, videos, and other valuable resources that will encourage your walk with the Lord.
Partner with Back to Basics
Do you need a hilariously hopeful and honest perspective on marriage? Growing Together as a Couple, written by Brian and Cheryl Brodersen, is just that. Within these 12 chapters, you'll find yourself laughing as you learn to esteem, empathize, and energize your marriage. These are just three "E's," of the ten biblical essentials, which have helped Brian and Cheryl build their own great marriage.
The start of the New Year is a wonderful opportunity to invest in your spouse and physically, emotionally, and spiritually grow together as a couple.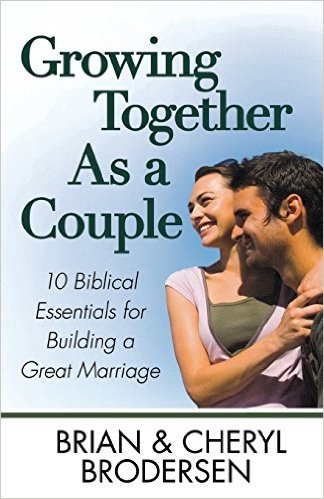 Message
Devotional
Being a Disciple of Jesus
January 16, 2017
Part 3 Everyone likes rewards, right? If you are like most people, you have apps downloaded on your phone and cards in your wallet that enable you to gain points every time you frequent your favorite establishments. Rewards Well, there are present and future rewards to being a disciple. The costs are high, but the […]