Welcome
Back to Basics is the teaching and preaching ministry of Pastor Brian Brodersen. Back to Basics provides practical biblical principles for daily living found in the Word of God. On this website, you will find a collection of teachings, books, videos, and other valuable resources that will encourage your walk with the Lord.
Partner with Back to Basics
B2B November 2018 Promo
Answers to Prayer by George Mueller
In 1835, various epidemics had decimated much of England, leaving behind countless orphans. George Mueller, a man of great compassion, opened his home to these children, but he had purposed to glorify and magnify God in a unique way: the orphans in his care were to be provided for only by prayer and faith. For over 60 years, George Mueller documented the Lord's miraculous provision. Thousands of orphans depended solely on him, and he in turn depended solely on the Lord.
This book will encourage you in your own prayer life and reveal the power of God to answer prayer, so request a copy of Answers to Prayer today. It is November's thank-you gift for your donation to Back to Basics Radio. Please email contact@backtobasicsradio.com after you have processed your donation, and we will send along your copy.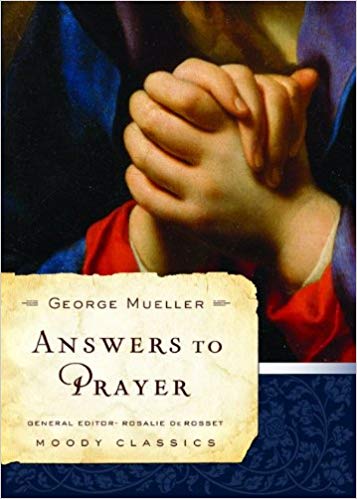 Message
Devotional
Abundant Life Now
November 12, 2018
The thief does not come except to steal, and to kill, and to destroy. I have come that they may have life, and that they may have it more abundantly. John 10:10 The gospel of John speaks of abundant life, so let me ask you this question: Are you living the life that Jesus came […]