Welcome
Back to Basics is the teaching and preaching ministry of Pastor Brian Brodersen. Back to Basics provides practical biblical principles for daily living found in the Word of God. On this website, you will find a collection of teachings, books, videos, and other valuable resources that will encourage your walk with the Lord.
Partner with Back to Basics
B2B January 2019 Promo
One-Minute Answers to Skeptics: Concise Responses to the Top 50 Objections & Questions by Charlie H. Campbell
Has a skeptic in your life ever stumped you with questions regarding God, social ethics, or supposed contradictions in the Bible? Learn how to give a defense for your faith in a conversational style, and strengthen your own confidence in the existence of God and the reliability of His Word with this month's gift: One-Minute Answers to Skeptics. This book will equip you by providing biblical answers for today's questions and cultural issues.
For the month of January, Back to Basics Radio will send you Charlie Campbell's One-Minute Answers to Skeptics as our way of saying thank you for your generous gift to our ministry. Request your copy today!
Kindly email contact@backtobasicsradio.com once your donation is processed, and we will send out your copy. Thank you for your continued support.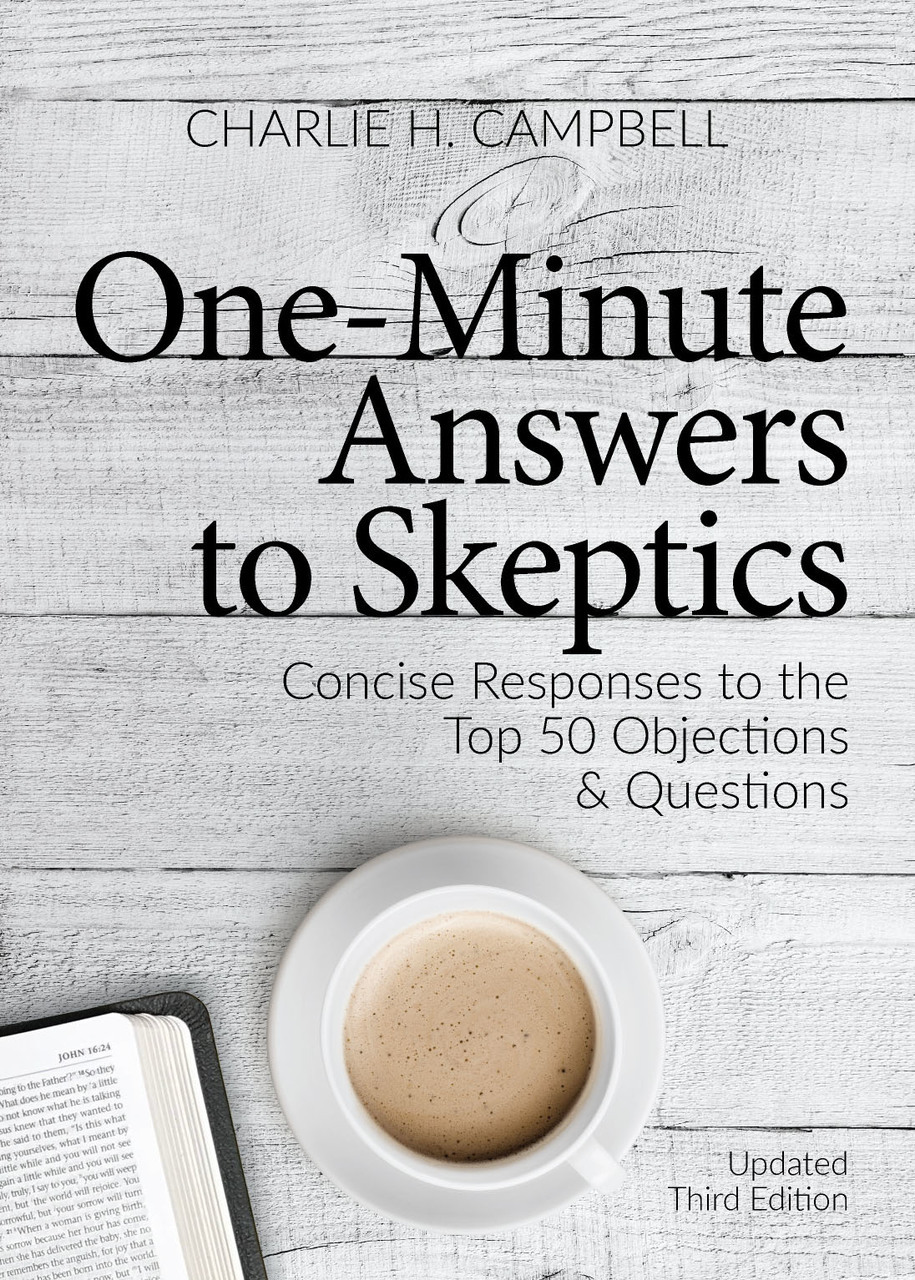 Message
Devotional
You Must Be Born Again
January 14, 2019
John 2:23 – 3:8 People can be religious and not be born again. They can go to church and do the things that people expect Christians to do. What does it mean to be born again? Jesus, now in Jerusalem, did many more signs, and people believed in Him. But the literal translation of John […]