Welcome
Back to Basics is the teaching and preaching ministry of Pastor Brian Brodersen. Back to Basics provides practical biblical principles for daily living found in the Word of God. On this website, you will find a collection of teachings, books, videos, and other valuable resources that will encourage your walk with the Lord.
Partner with Back to Basics
Go on a journey with Pastor Chuck Smith, as he takes you through the Bible from Genesis chapter 1 to Revelation chapter 22. This 365-day devotional gives you a chance to start every morning with biblical wisdom as Pastor Chuck gives practical, everyday examples from the Scriptures.
For the month of August, Back to Basics Radio is offering the Wisdom For Today devotional by Chuck Smith. When you give a gift to Back to Basics, we'll send you the devotional as our way to say thank you. We truly appreciate your generous support of this ministry.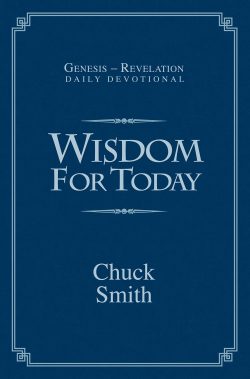 Message
Devotional
Belt of Truth
August 21, 2017
The belt is mentioned first because it is the foundational piece of the armor. It gave the soldier mobility and support. For us, it is the belt of truth. The truths of the Word of God are the foundation from which our warfare is waged. To be girded with the truth means to know the […]